Exploration & Testing Associates Limited is a privately owned company with staff that has over 50 years' experience within the ground investigation sector.
We are a small, friendly team who currently operate nationwide from two offices. Head Office and our Materials Testing Laboratory is located in Bowburn, Durham, with the Ground Investigation team run out of Coventry, a central location which is easily accessible for much of the country. Our strategy is to establish a network of regional offices, offering ground investigation, on-site and laboratory materials testing, supported by geotechnical and geoenvironmental advice and reporting.
Our dedicated team are here to help clients achieve and meet their goals in the most efficient and cost-effective ways. We believe it is important to train and guide our staff to develop and maintain good relationships with clients, whilst providing a thorough and professional service.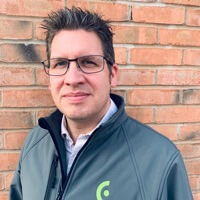 Tony Owen
Director
Tony is an environmental geologist with eighteen years' experience in the ground investigation industry. Tony joined the industry in 2002 for work experience, prior to completing his final year at university where he was undertaking a Masters in Earth Science. He quickly became familiar with the practical aspects of ground investigation, carrying out gas and groundwater monitoring, soil and rock logging and the setup and supervision of investigations.
Tony had a clear interest in the geoenvironmental side of the industry from an early stage and with the growing significance of this sector, he eventually completed a part‐time MRes in Contaminated Land Management at Nottingham University whilst working full time. He regularly attends external training courses, meetings and conferences to supplement ongoing CPD requirements, and has sat on the AGS Contaminated Land Working Group.
Tony has managed sites with exploratory locations into the hundreds, employing multiple disciplines and techniques on sites including highways, railways, agricultural land, active MoD bases and large former heavy industry sites. These have been based all over the UK and therefore his knowledge of anticipated ground conditions is extensive.
Tony has significant experience in liaising with clients, both private and public sector, regulatory bodies and the co‐ordination of teams of subcontractors whilst working as or under a Principal Contractor to ensure the smooth running of the contract. He has experience in the application process for permissions, access requirements, environmental consents and management, with an excellent track record of communicating with landowners, neighbours and the wider community over environmental issues and managing the technical aspects of contracts.
At Exploration & Testing Associates Limited, Tony is responsible for developing the ground investigation aspect of the Company out of the Coventry office. Having spent much of his recent career focusing on staff welfare and the quality of the technical output, his new role offers the opportunity to provide a service that achieves all of our clients' needs in terms of quality, budget and programme requirements, with regular contact and dedicated support from a professional and contented engineering team.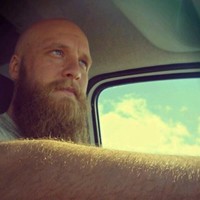 Nik O'Brien
Laboratory Manager
Nik is a Laboratory Manager with a strong managerial background and wide range of experience gained over 15 years in the geotechnical and construction industries. The interpersonal skills and practical knowledge gained within both the laboratory and through several national site-based projects were ultimately used to run a busy UKAS accredited geotechnical testing laboratory.
As a Radiation Protection Supervisor, Nik oversaw the maintenance, calibration, security and handling of radioactive testing equipment and provided health and safety training workshops. This included working with the external Radiation Protection Advisor and holding annual meetings with the Environment Agency (EA), Office of Nuclear Regulations and the North East Counter Terrorism Department of the Police Service. Nik wrote and introduced a company site security plan detailing the security measures, physical checks and personnel background checks to follow to be fully compliant with the requirements of the North East Counter Terrorism Department. Furthermore, using knowledge of HSE & EA regulations, created a Radioactive Equipment Security Manual and Waste Management Matrix in compliance with auditing bodies and the Police Service.
Nik became the Aggregate Manager at a busy aggregate recycling centre in 2016. His broad understanding of health and safety procedures, accreditation, quality control and training, was used to form a highly competent staff base in an efficiently running yard. Building key relationships with existing and potential clients was an important part of the role, in providing and negotiating costs, turnaround times and solutions to problems as they arose.
As of 2019, Nik has returned to the ground investigation industry at Exploration & Testing Associates. Nik is tasked with developing the new laboratory from the ground up, specialising in site and laboratory construction material and concrete testing and is working towards achieving UKAS accreditation for the laboratory and on-site services.
As well as Nik's interest in fitness, he is a keen photographer. As well as those shown here, Nik's photos can be found on his stunning Instagram page @nikobrien85. It's well worth a look.
Our services
Find out more by clicking below